An Austin Homecoming & a Canadian Premiere

Awesome news–All of Me will be making its Canadian premiere at the Calgary International Film Festival! The film will screen on September 27th at 7:30pm and September 28th at 12pm. For details on how to get tickets, check out the CIFF website.
And now–drumroll please–some even more exciting news: All of Me is coming back to Austin! We'll be screening at the 20th Annual Austin Film Festival on October 27th and 30th! We are so excited about this. Austin is All of Me's home, and we can't wait to be back in the city where these compelling, important stories took place, to reconnect with the local community, and to celebrate our film with the people and the city that have treated us with such openness, respect, and welcoming.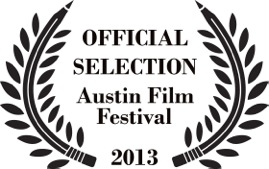 Passes for the Austin Film Fest are on sale now, and we highly recommend getting a pass. Passes let you see all the other great films at the festival and make it more likely that you can attend our screening. General admission tickets for screenings will go on sale 20 minutes before each screening, but are not guaranteed to be available.
We can't wait to see you there!